While hardwood flooring is a gorgeous addition to any interior space, it can lose its luster if it isn't properly maintained. If you've invested in the timeless elegance of hardwood floors, you'll want a professional floor refinishing service to keep it gleaming and fresh. At Executive Carpet & Beyond, Inc., our residential and commercial hardwood refinishing experts will provide you with the workmanship and attention to detail you need for a beautiful, long-lasting hardwood floor covering.
In business since 1982, we have more than 30 years of experience refinishing hardwood, and we'll put our in-depth knowledge to work for you. Don't let the radiance of your floors fall by the wayside: Get professional hardwood floor refinishing in Stamford from Executive Carpet & Beyond, Inc.!
Protect and Restore Your Hardwood Floor Covering
Floors take a lot of abuse in the course of their lifetimes, especially in high-traffic areas. While plush carpeting can sometimes hide the damage and tiles are virtually scratch-proof, your hardwood flooring is a little more vulnerable. However, with the expert hardwood floor refinishing services at Executive Carpet & Beyond, Inc., you'll be able to restore the fabulous condition of your floors with minimal effort or cost to you!
Our hardwood refinishing service will work wonders for your interior space. By refinishing hardwood floors in your home or business, you'll:
Restore polish and sheen
Eradicate signs of water damage
Erase nicks and scratches
Create a smooth finish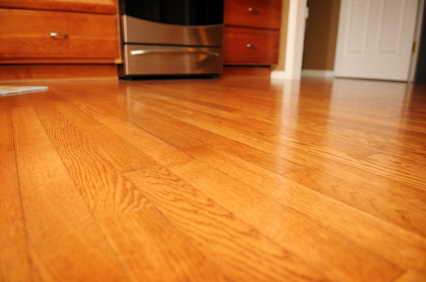 At Executive Carpet & Beyond, Inc., we don't cut corners or skip any steps in the hardwood floor refinishing process at your home or commercial space. We refinish hardwood systematically and attentively, making sure you get the dazzling results you deserve. Our hardwood contractors start by sanding off the old layers of finish and stain, and then we buff the floor down to a smooth, unblemished surface. We'll apply your desired stain color to the natural wood tone, and finally, we'll coat your hardwood flooring with polyurethane sealant. Our hardwood refinishing work will return the shine and gleam to your hardwood floors while simultaneously protecting them from further damage for years to come.
Professional Wood Floor Refinishing
If you're considering the task of refinishing hardwood in your home or business, don't try to do it yourself. A successful hardwood refinish is time-consuming, tedious, and messy, so let the pros at Executive Carpet & Beyond, Inc. take care of it for you! We have nearly three decades of experience providing floor refinishing in the Stamford area, and we've perfected an efficient, effective technique that will give you the best possible results. If you let an amateur team refinish hardwood on your dime, you may easily wind up with ineffective buffing, uneven coating, or further damage to your floors. Our seasoned experts, on the other hand, will make sure you're outfitted with the beautiful hardwood refinishing results you need.
Protect your hardwood flooring with our expert floor refinishing service. Call Executive Carpet & Beyond, Inc. today for a free estimate!