When it comes to commercial flooring, there's a reason Vinyl Composition Tile (VCT) is a popular choice among business owners in Stamford, CT. VCT floors offer an unmatched blend of durability, versatility, and cost-effectiveness that is difficult to find in other types of commercial flooring. At Executive Carpet & Beyond, Inc., we are proud to be a leading provider of VCT floors in Stamford, CT, offering a range of colors, patterns, and finishes that will complement any commercial space.
Vinyl composition tile, also known as VCT, is a finished flooring material prized for its high resilience and low maintenance. Made from a combination of natural limestone, filler materials, thermoplastic binder, and color pigments, VCT is sturdy and robust, designed to withstand high traffic and extensive use that's common in commercial settings.
Experience the Durability and Versatility of VCT Floors
Selecting commercial vinyl flooring for your business is a smart investment, and choosing Executive Carpet & Beyond, Inc. to handle the job guarantees an optimal return. We have been servicing Stamford, CT, and beyond since 1982, delivering top-quality flooring solutions that enhance the appeal and functionality of diverse commercial spaces. Whether you run a bustling restaurant, a high-energy gym, or a sophisticated office, our VCT floors can stand up to the test while adding a professional and polished look to your space.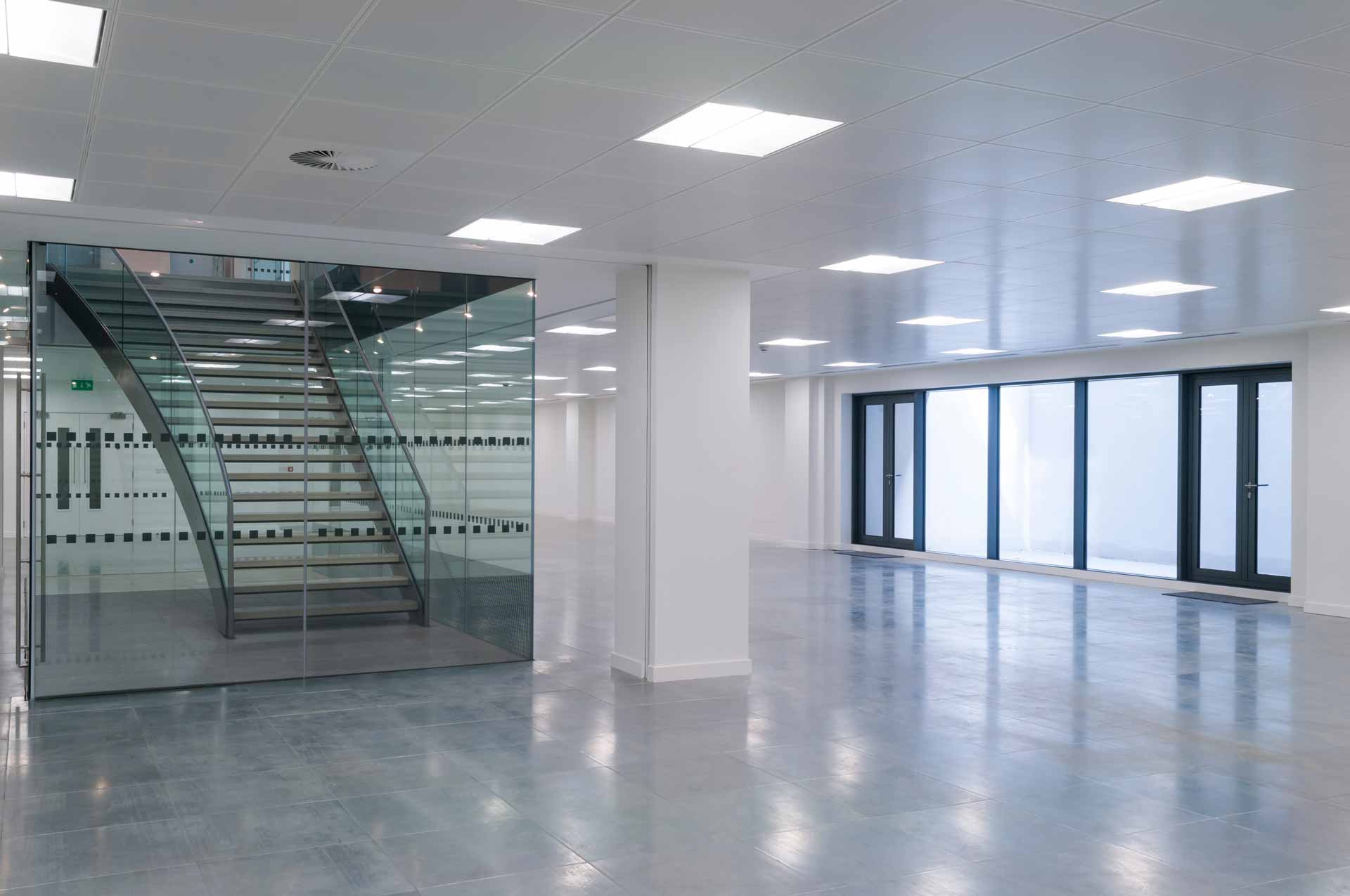 Why VCT Floors are the Best Choice for Commercial Tile Flooring
When it comes to commercial tile flooring, VCT floors stand out for their unmatched durability, ease of maintenance, and variety of design options. Unlike other flooring types, VCT can endure heavy foot traffic, spills, and impacts without losing its aesthetic appeal. This hard-wearing flooring material requires minimal upkeep – occasional mopping and polishing are typically enough to keep it looking as good as new.
VCT also offers a range of design possibilities, from colors and patterns to finishes, enabling you to create a unique and engaging commercial environment. With Executive Carpet & Beyond, Inc., you have the opportunity to customize your VCT floors to mirror your brand identity, contributing to a cohesive and attractive commercial space.
---
If you're in Stamford, CT, and looking for a reliable, reputable, and experienced provider of VCT floors, look no further than Executive Carpet & Beyond, Inc. Our team of bonded and insured professionals is eager to assist you with all your commercial vinyl flooring needs. Contact us today to explore our range of VCT flooring options and discover how we can transform your commercial space with durable, versatile, and attractive VCT floors. With Executive Carpet & Beyond, Inc., a beautiful and practical commercial space is just a call away.